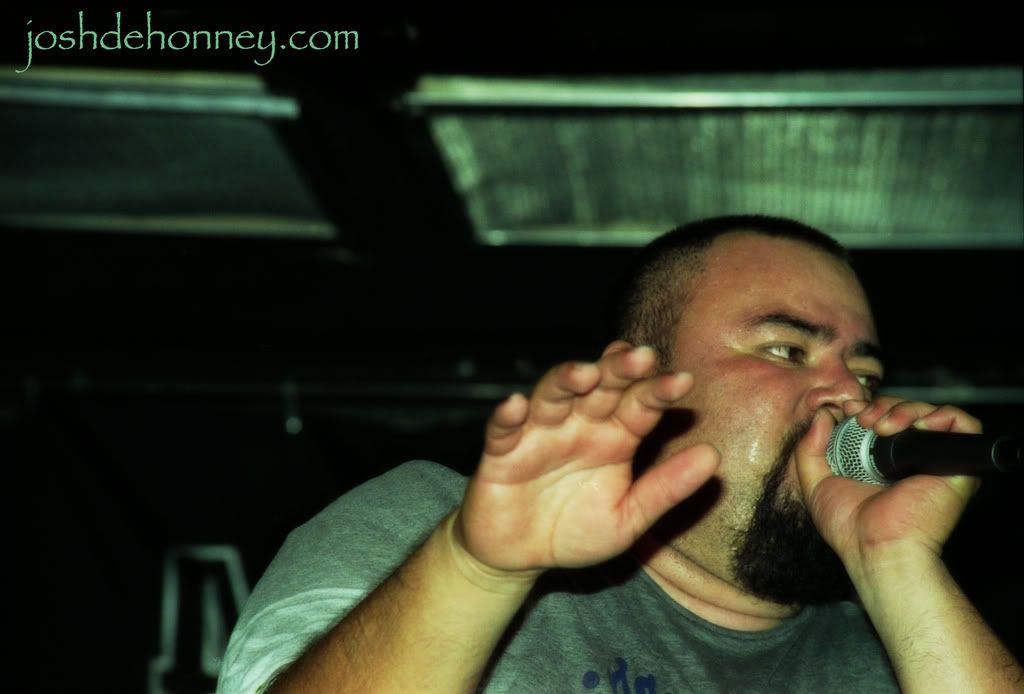 "So when you feel down like you don't belong
And you actually care about lyrics in a song
I got this brand new drug
And it's the bomb
Its called run back home and hug your mom!"
-2Mex
Return to Fernando mania

Need I say more? 2Mex is an amazing LA based rapper from one of the best crews on the West Coast, The Visionaries, also rolling thick with another one of illest WC crews the Shapeshifters. Putting out multiple albums with both crews, all kinds of tour and mix albums, including full LP's, Mex has enough albums available to, "fill a fat section at the mom and pops", literally. Almost every other verse is a hip hop quotable, he picks great beats to make diverse and creative albums, and works with many different artists. "B-Boys in Occupied Mexico" is a great album, also his collaboration record with MC/producer and fellow Shapeshifter Life Rexall titled $martyr; is not to be slept on. This is a picture I snapped of Mex on stage with AWOL ONE at a CMJ show in NYC years ago, there were less than 10 people at the show.