The Fresh Air Tour breezed through the Big Apple this weekend to a packed Filmore. Bringing to the stage DJ BK-One, Toki Wright, Dilated Peoples emcee, new Rhymesayer Evidence and headlining the show Brother Ali.
Consistent with other Rhymesayers events, the show started on time with BK-One on the ones' and twos' while Toki Wright hit the stage to showcase tracks from his debut album "A Different Mirror". With a very positive response from the often critical NYC crowd, Toki stayed on stage to introduce and back up the vocals of the very animated Evidence. Dilated Peoples are known for hype live shows and high energy songs, which Mr. Slow Flow had no problem maintaining while solo. Hitting the stage with back to back up tempo tracks, Ev slowed things down to to exhibit his breath control and diverse flow over tracks from "The Weatherman" and "The Layover".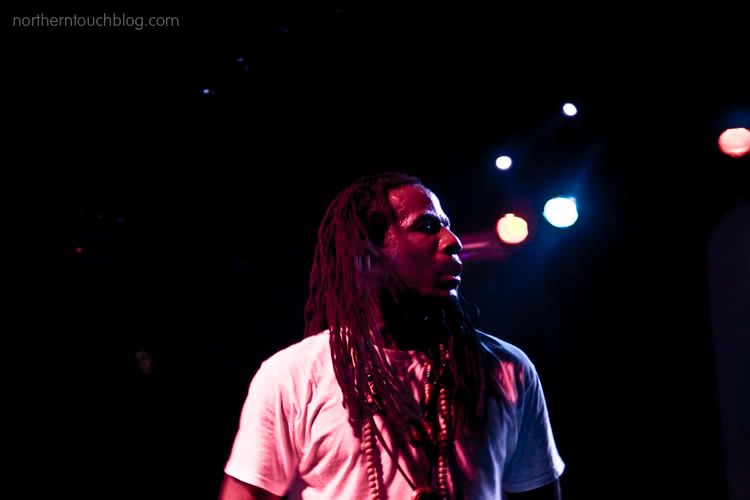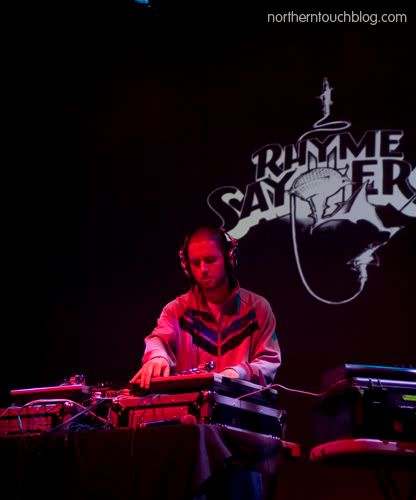 Being no stranger to big crowds and stages, Brother Ali causally took the stage to his name being chanted by the audience who was still hype from Ev's set. With BK-One backing him up, Ali picked up the mic, found his place on stage, getting right into his set. As the beat to "Victory(Come Forward)" began to build, it was enough to set the crowd into high gear before steering the show down a catalog of solid anthems, that was no problem for the crowd to identify with a sing along.
I had a chance to catch-up with Ali after the show for a few questions;

JD: Your new album is called 'Us', and the tour is called Fresh Air. It seems very positive and communal. Whats it all about?

Brother Ali:
The name of the album 'Us' is trying to connect and relate as humans' first, what makes up our human identity. First and foremost before anything else. I try to do that by telling stories of different people from different walks of life, in their human way. Talk about their emotions, feelings mood and their human reaction to life's challenges, from highs to the lows and being together. So that's the movement, the push we are on right now for the third album.
The Fresh Air Tour is about newness, fresh air represents new life. New album, obvious thing. Evidence is a new signer to Rhymesayers. We are all very excited about that. Toki put out his first album. Bk has a new album. So it's new thoughts, new creativity, new ideas. It's almost a new approach to touring as well. We put it together as a group. The whole presentation is new, where there is no down time, no breaks, short breaks between sets. Everyone does their set and it ends with all of us on stage bringing it together. I don't know if I've I've seen a show like that.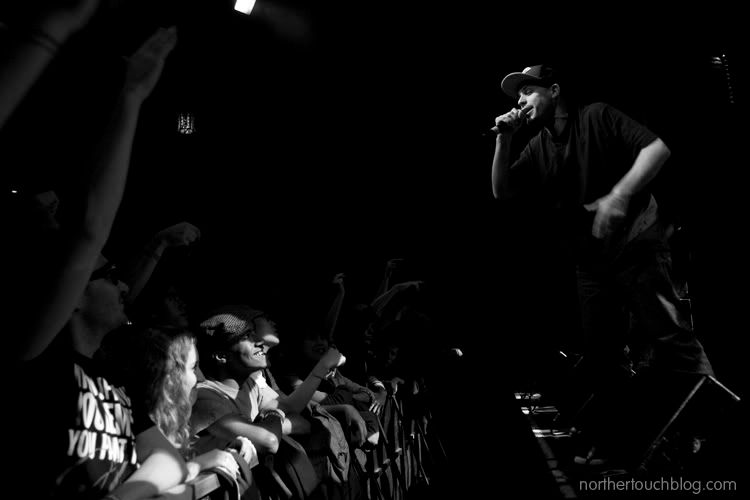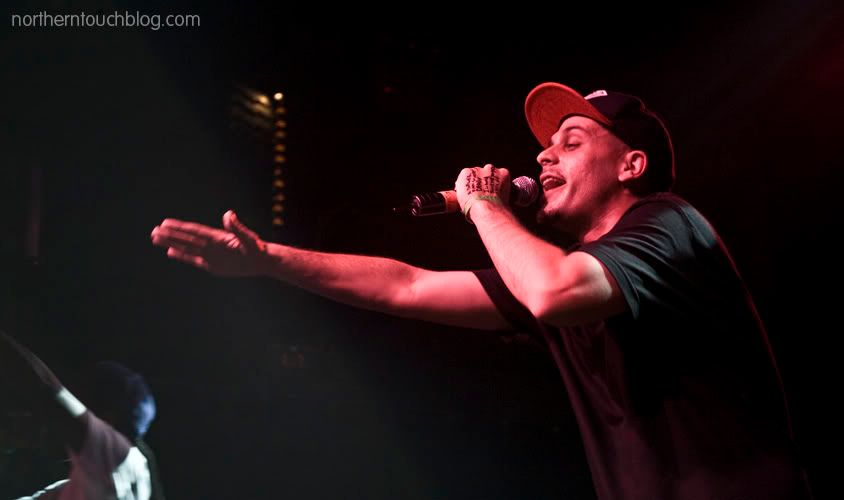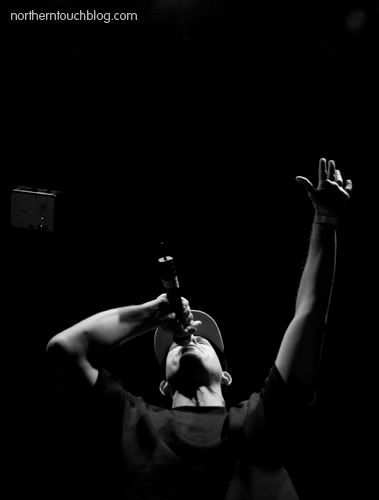 JD: I have noticed that lately shows have been starting on time and running smoother that rap shows are know for.

BA:
I think that there are very few people in Hip-Hop that have toured the way Atmosphere toured. Atmosphere taught me how to tour. And that is a more rock approach, not doing the traditional Hip-Hop shit. You know, show up late, no sound check, cut as many corners as possible, party on the road everyday. That's the old Hip-Hop way of doing things. Atmosphere did something similar to what Run DMC did. Present the music as art, but still being Hip-Hop, with a more rock like business model. So, since 2000 Atmosphere has been touring and going on these long tours. It takes a good solid tour manager, solid business people, good solid crew. Reinvesting the money your are guaranteed from the show, back into the show. Making sure it runs well, being very professional. That is something I learned from Atmosphere early on. People used to rely on getting money from an advance on their album, but that money has dried up. And now they are trying to play catch up on the road. Well we have been laying the groundwork for years now.

JD: I couldn't help notice at the show how many fans were mouthing the words to so many songs. What does it take to make song that connect with a wide variety of people?

BA:
Really writing in a very human, versatile way. Our details are not the same, our life stories aren't the same, backgrounds are different. But the way that we feel, how pain is pain, vulnerability, and the truth are always very attractive to the listener to connect with. People always connect with the raw truth. It's true in business, music, art and personal relationships. The truth really connects with people. The truth is undeniable. So I try and write songs' that are my real true feelings. People make a connection with that. People believe in that, appreciate it and respond to it. and see their own truth, in being connect by truth.

JD: How do you go about making a new album? What goes into the process?

BA:
I start out with thinking about what I want to say. What I want the vibe to be. What I want the feel to be. I have this pool of experiences and stories that I want to tell. Me and Ant kind of talk about how we want it to sound, But a lot of it has to do with the vibe that me and Ant have when we are making the album. The music that he brings me, creates the mood that I end up writing to match the sound scape.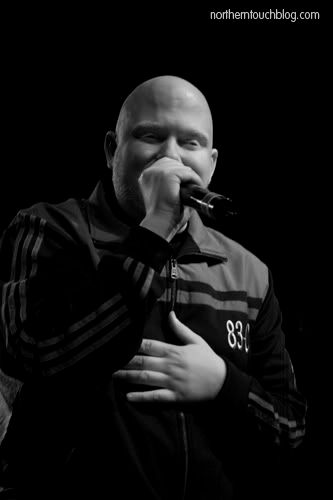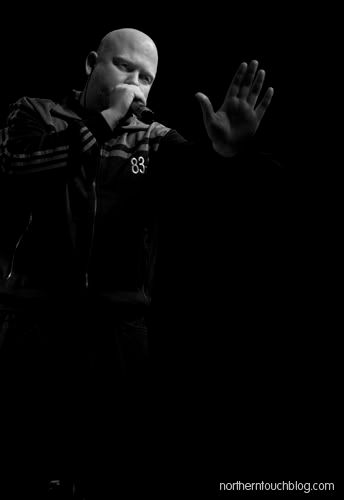 JD: I read that you had some have some issues over lyrics with sponsors over 'Uncle Sam Goddamn'. How will that change your writing process, or not?


BA:
It did not change it at all. It was more the video that the lyrics that was the issue. I think, I lost some opportunity's. Any time you do something that is directed at leadership, there is always reaction to it. It's when your doing things that don't get any reaction at all is when you are in trouble. Some corporations may have stepped away from me for 'Uncle Sam', but that video was huge for me. It got a great reaction from actual people. Corporations have to be careful, they cant do anything that may damage their brand image. I understand that, but that video did a lot of good for me, way more than it did bad.

JD: What's next for Brother Ali?

BA:
I'm going to be touring 'Us' for the next year. I've been doing it for the last three months. WE are going to do Europe, Austrailia,the States again, Canada.
I have two projects that I'm working on in my in between time, I have a few weeks in between tours so work. And i have a few ideas that I'm really working on, I don't want to just announce yet, because I haven't started working on them, but it something that I'm really excited about.